TikTok Arbitrage: Ways to Generate Leads 2022
TikTok traffic arbitrage in a nutshell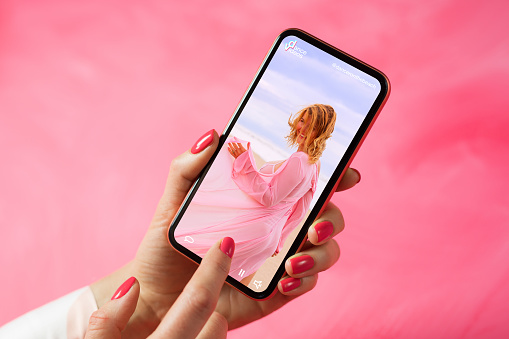 The closest analogue of Instagram is TikTok. Users appreciated the intuitive interface, the ability to quickly upload videos up to 3 minutes long. A system of recommendations has been established and you will not have to pay for advertising. If the video deserves a warm reception from the audience, then the algorithms begin to promote it. This allows creative projects to collect tens of millions of views, numerous likes.
The network is confidently included in the top popular, and the number of users is more than 800 million people. China accounts for 500 million, and the remaining 300 million are distributed around the world. The number of users from Russia is about 8 million. A large segment is made up of people from 18-24 years old, then comes the teenage audience of 13-17 years old, and in third place in terms of number are people in the age format of 25-35 years old. The average time spent on virtual pages is 46 minutes. The vast majority of people, about 90%, visit TikTok several times a day. This is a good option for offers designed for teenage and youth audiences.
Setting up advertising in YAN
Yandex Direct allows you to set the desired settings. If the length of the video is less than 15 minutes, then it is available for viewing immediately in the feed when a person flips through the visual content. It is quite possible to specify a link to go to the site directly in the commercial or upload pictures. There are automatic functions for creating a video clip with audio overlay. In the process of placement, you only need to choose the time, select creatives, form a description, name. However, ads will be shown on any advertising platforms, and not only on TikTok. If you are only interested in the last option, then it is recommended to do the following:
• Manually disable all platforms except for TikTok.
• Set up a geography where there is no YAN advertising, then it will be displayed only on this site.
Intelligent comment spam
This is also an effective method. It has been used for a long time and in almost all social networks, but it is especially convenient to do it on TikTok, since the rules are loyal. Peculiarities:
• It is necessary to come up with a relevant comment calling to go to the account.
• Place in the account itself a link to the offer or to the Instagram page with the offer.
• Leave comments with links directly in the recommendation feed.
According to the rules, it is allowed to leave a link in the profile description, but under the video and in the comments, direct links are prohibited. It is allowed to register several accounts and work with them, however, a minimum break of 60 seconds must be observed in order not to receive an automatic ban. After every 60-100 comments, it is recommended to take breaks for 3-4 hours.
Competent promotion of your own account
This is not difficult to do, because the videos are placed in a common feed and are theoretically able to attract the attention of a large audience. It is necessary to take into account the psychology of the user, post interesting materials, and initiate activity. You should definitely try participating in challengers, forming a tandem with famous tiktokers.
Buying ads from influencers
This is an efficient method. There are two options:
• A direct link to a laying site is published, a landing page in the profile, and then the tiktoker partner tags this account in the video description.
• Tiktoker temporarily publishes a link in his profile.
It is necessary to analyze the audience of a potential partner, activity, likes, views. It takes into account the number of people who came to you, the volume of orders generated, making payments without refusals, and so on.
Effective TikTok Ads ADS
The advertising account allows you to launch your own advertising campaign to arbitrate traffic. You need to decide on the setting:
• Video in full-screen format, which is available to users when entering the social network. It is allowed to set a link, but the animation must be no more than 5 seconds.
• Video content up to a minute long, which is placed in the feed, as well as Yandex-Direct advertising.
• Hashtag. The network will create a unique hashtag for the advertiser, information about it will be in a separate menu. Popular tiktokers will help to promote it.
• Video from the user. In this case, users work with videos: share them in social networks, like them.
Until recently, it was difficult to advertise on the site, since the emphasis was on large brands. Today the situation is simpler, but it is necessary to pass the approval.
What conclusions can be drawn
This is a promising direction that can bring ROI of 150%, if you approach the matter correctly. Used by TikTok to both get traffic and make money.