We sell only high-quality accounts. We have been working with the market even from Europe, American and India for more than 4 years

Quality Facebook accounts in one place
FACEBOOK accounts and ready-made Facebook Business Managers are available with a guarantee! (GREAT QUALITY)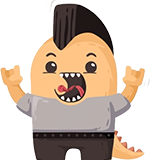 Verified BM can again be attached to Whats App - earlier this bug was observed by Facebook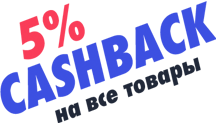 What to do if the bank card is not accepted?
Recently, payment systems have been rejecting cards, we have a solution - write to us in telegram, we will help you with your payment
Аккаунты ФЕЙСБУК и готовые Бизнес-Менеджеры Facebook в наличии с гарантией! (ОТЛИЧНОЕ КАЧЕСТВО)
Все товары на сайте выдаются Автоматически после оплаты.

Вам нужно больше аккаунтов но на сайте столько нету?
Пишите нам в телеграм, у нас много лежит на складе т.к мы имеем свой фарм отдел.
Предоставим ЛЮБОЕ количество аккаунтов
Также мы предоставляем

скидки для оптовиков
ЕСЛИ ОПЛАТА НА НАШЕМ САЙТЕ ЧЕРЕЗ БАНКОВСКУЮ КАРТУ НЕ ПРОХОДИТ - НАПИШИТЕ НАМ В ТЕЛЕГРАМ, У НАС ЕСТЬ РЕШЕНИЕ
Accounts with a passed ban on advertising activities
Recommended items
Shop Benefits
Support from experienced affiliates
We pour ourselves using accounts and BM that we offer you
!Discounts for bulk purchases
If you are an arbitration team or want to resell our product, we will agree on a discount
Own farm and testing department
All accounts are made by hands exclusively by living people
О магазине Raff Store